0 && !banner) { $el.classList.add('header-minified') } else if (window.scrollY > 50 && banner) { $el.classList.add('header-minified') } else { $el.classList.remove('header-minified') } " @open-nav.window="open = $event.detail" class="top-0 header inset-x-0 z-50 items-center h-18 lg:h-24 lg:items-start transition-all flex ease-in-out duration-700 absolute flex" >
Eco-friendly
All of our products are based on natural ingredients
Fair prices
High quality design products for affordable prices.
Worldwide shipping
From Amsterdam to everywhere, shipped in max 5 days!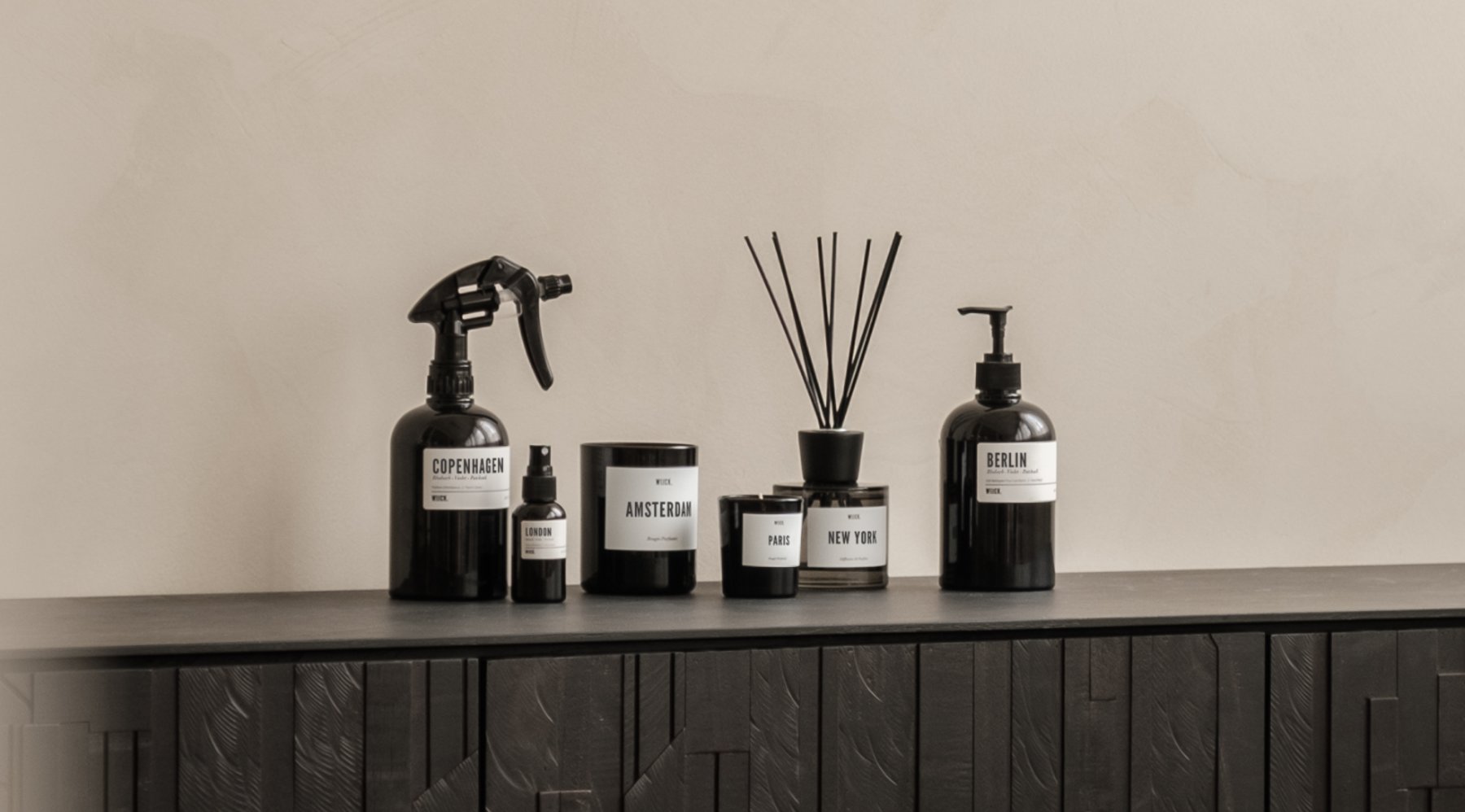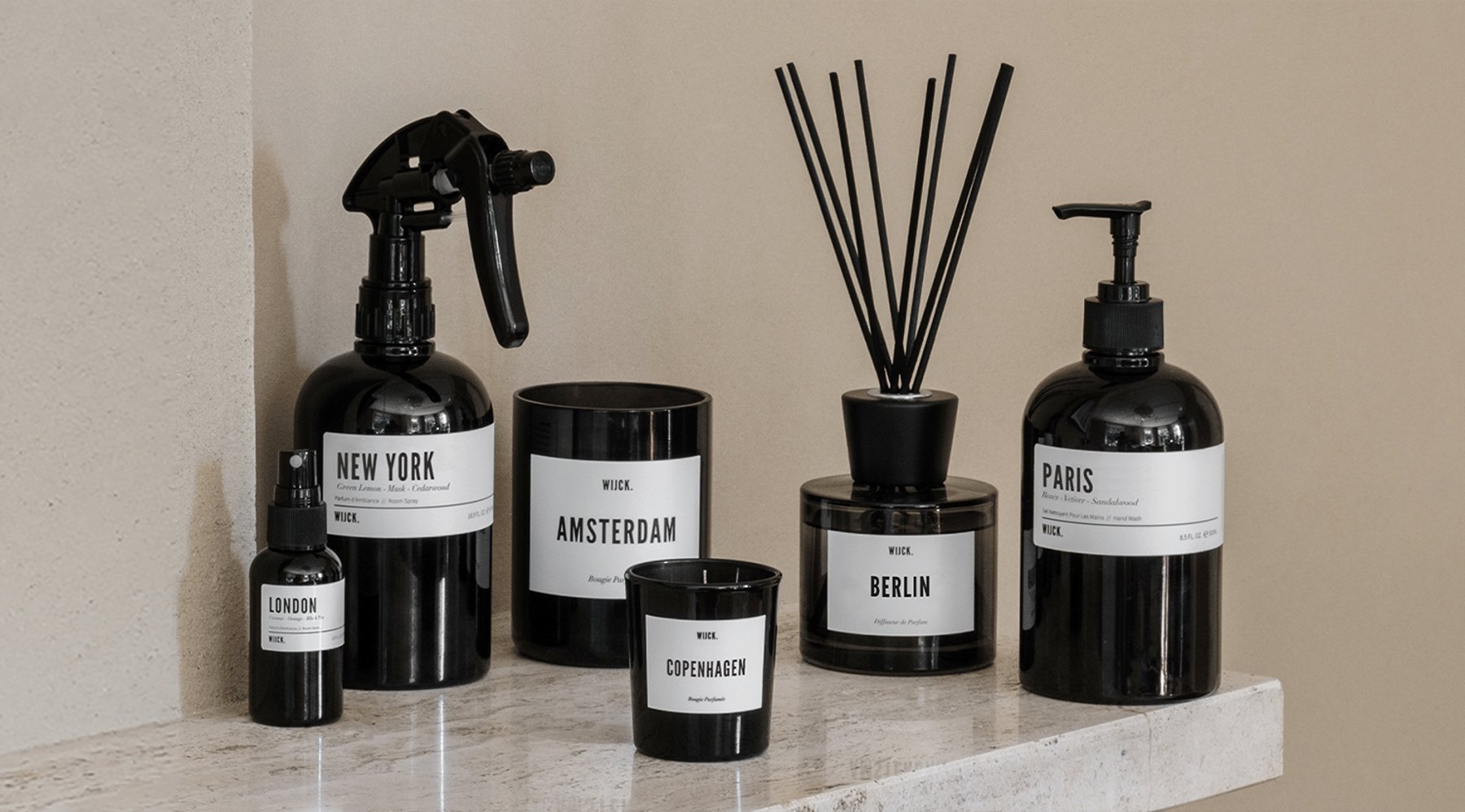 Our WIJCK. Home Fragrance collection of four signature scents brings the wonder and memories of your favorite cities into your own home. The scented (Mini) Candles, Roomsprays, Diffusers and Hand Soaps lets you rediscover and remember your favorite destinations. From the romantic notes of Paris to the historic richness of London, our array of scents captivates your fondest essences of city-living. Find out which scent suits you best!
SCENT NO.1 / VELVET ROSE
Luscious, savory, tender, botanical, comforting.A sultry scent reminiscent of a stroll through the city streets with your loved one.Roses, Vetiver, Sandalwood

Notes:
Top: Lemon, Orange, Petit Grain
Middle: Jasmine, Rose, Rosemary, Cardamom
Base: Musk, Moss, Vetiver and Sandalwood

Shop Scent No.1

SCENT NO.2 / URBANIST
Soothing, musky, alluring, fresh.A serene yet vivacious fragrance. A perfectly charismatic scent that is calming yet invigorating at the same time.Green Lemon, Musk, Cedarwood

Notes:
Top: Grapefruit and Green lemon
Middle: Roses and Lilly of the Valley
Base: Cedarwood, Amber and Musk

Shop Scent No.2

SCENT NO.3 / ARCHITECT
Lively, sweet, crisp, tangy, clean, sparkling.A bright, cheery scent that improves your mood. Aromatic plum, blended with anise and black tea.Coconut - Orange - Black Tea

Notes:
Top: Neroli, Plum, Lotus
Middle: Anise and Coconut
Base: Birch woods and Black tea

Shop Scent No.3

SCENT NO.4 / BOULEVARD
Pleasing, cool, refreshing, smoky, energetic.Vibrant aroma that renews your spirit, like embracing the weekend. Spicy orange peels, combined with floral violets and blossoms along with a warming hint of cedarwood.Rhubarb - Violet – Patchouli

Notes:
Top: Orange, Grapefruit and Rhubarb
Middle: Petit grain and Blossom
Base: Patchouli and Cedarwood

​Shop Scent No.4​