0 && !banner) { $el.classList.add('header-minified') } else if (window.scrollY > 50 && banner) { $el.classList.add('header-minified') } else { $el.classList.remove('header-minified') } " @open-nav.window="open = $event.detail" class="top-0 header inset-x-0 z-50 items-center h-18 lg:h-24 lg:items-start transition-all flex ease-in-out duration-700 fixed flex" >
Eco-friendly
All of our products are based on natural ingredients
Fair prices
High quality design products for affordable prices.
Worldwide shipping
From Amsterdam to everywhere, shipped in max 5 days!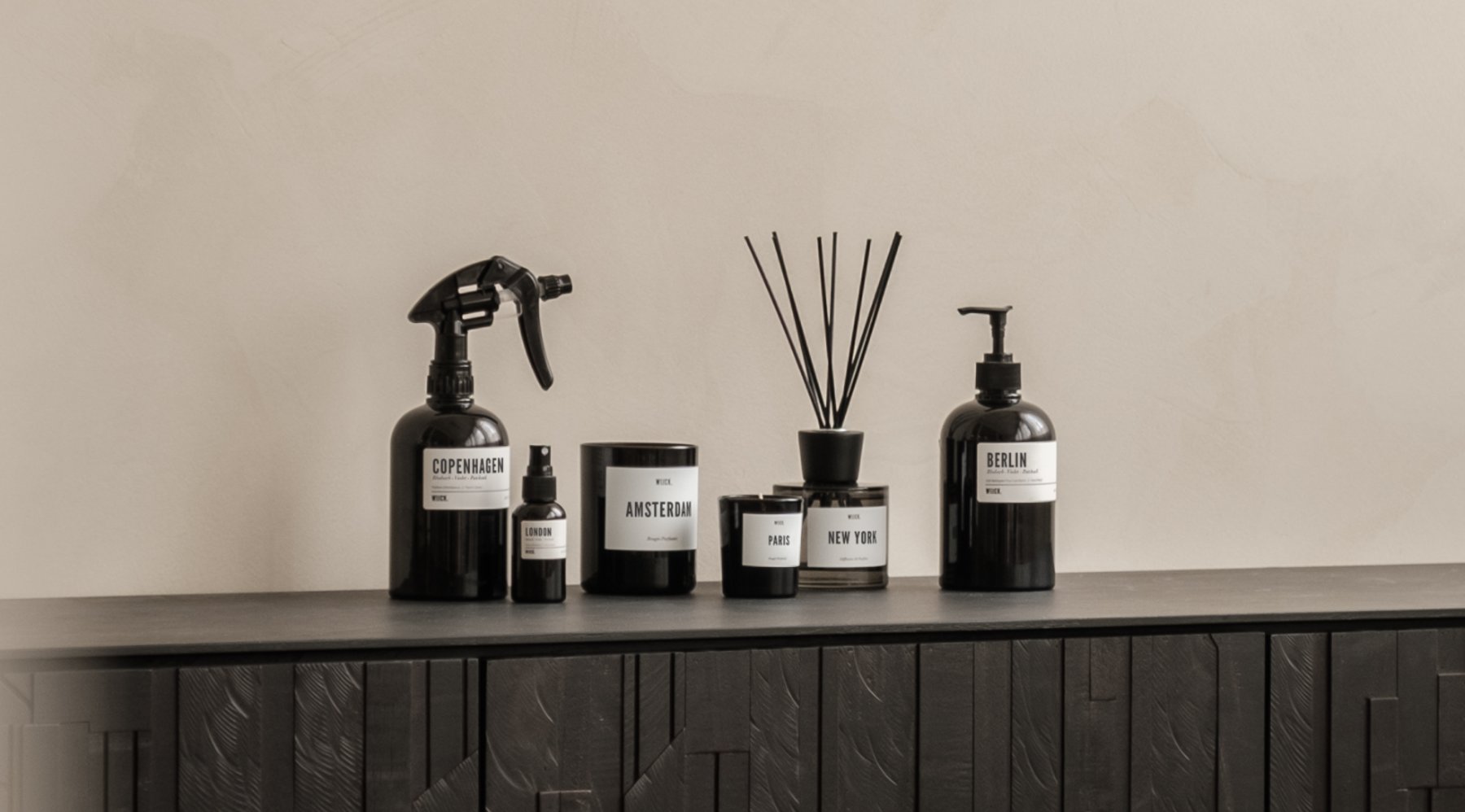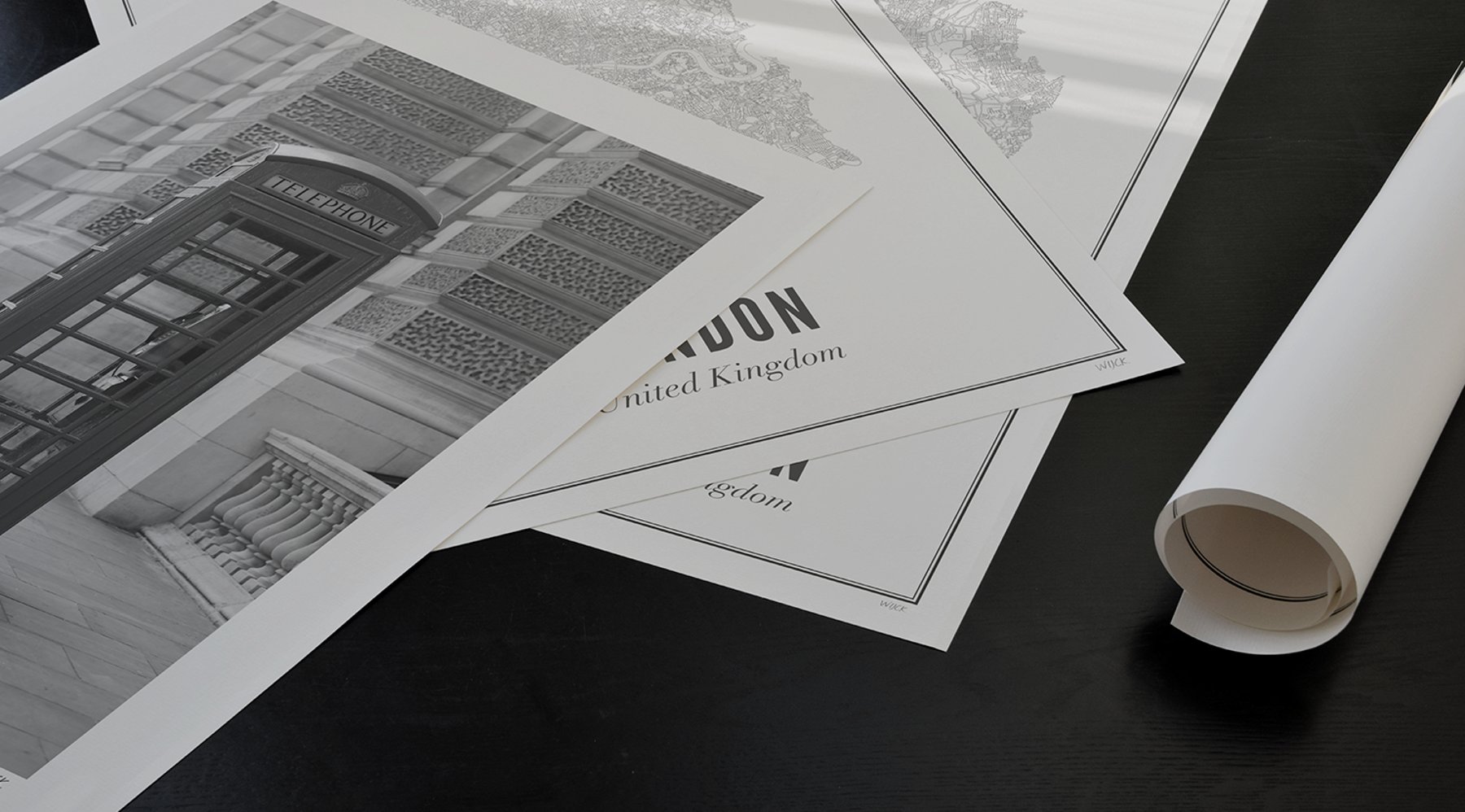 FAQ
Find answers to your questions!
FAQ
Find answers to your questions by browsing the categories below. If you still can't find an answer, please contact us.​​
How do I place an order?
That's really easy! You can order our WIJCK. products trough our webshop. As we produce our products on demand, all products are allways in stock within 1 day. ​​

Is it possible to customize my order?
Your order will be processed immediately after payment. The timeframe between "in production" and the time of ordering does not take longer than 1 hour. If you want to change your order, please let us know at info@wijck.com or call us +31 (0) 20 348 48 73 . When you send us a mail or give us a call, don't forget to mention your order number.​​

Is it possible to cancel my order?
If you wish to cancel an order before it has been shipped from our fullfilment center, please contact us by phone as soon as possible. We are available Monday through Friday from 9:00 am to 5:30 pm. Unfortunately, we cannot guarantee that your order can actually be cancelled. Orders are processed daily, so it may be that your order has already been produced / packed / shipped. Please note! Right of withdrawal or exchange does not apply to our "on-demand" posters.​​
Can I make changes to my order after ordering?
Unfortunately, we cannot make changes to a placed order. If you contact us directly, we will try to cancel the order before it goes into production or has left our fullfilment party. Once the order is cancelled, you can place a new order with the correct products / delivery billing information.​​
I did not receive an order confirmation
If you placed an order with us but did not receive a confirmation email, you may have entered an incorrect address. Please contact us to check if your order arrived correctly and which email address was registered. We can change this afterwards and send the confirmation to you again. It is also possible that your order has not arrived, please contact us to avoid double orders.​​
I forgot to apply my discount code...
Unfortunately, we cannot apply a discount to your order afterwards. However, we can offer you a credit that you can apply to a subsequent order. Please contact our customer service for this!​​
iDeal
With iDeal, you can easily pay online through your own Dutch bank. Once you have chosen your bank, you will be redirected to the safe environment of your own bank. Because iDeal's payment is processed directly, we can also process your order immediately.​​

Creditcard (Mastercard, Visa, American Express)
Paying with your credit card is easy and very secure through encrypted SSL technology. All your data is kept in a secure environment and your payment will be processed immediately. This means that we can also take your order immediately.​​

PayPal
When you choose to pay via PayPal, you will be redirected directly to the PayPal website. If you already have an account, payment is settled in just a few steps. If you do not have an account, sign in and connect your own bank to PayPal. Payment via PayPal is processed immediately and we will take your order immediately.​​

How do I get in touch with WIJCK.?
If you have any questions about your order, have suggestions or would like feedback, please let us know at: info@wijck.com or give us a call:+ 31 (0) 20 348 48 73. Our customer service is available from Monday till Friday between 08:30 and 17:30.​​

Is there a WIJCK. store I can visit?
Our products are sold in various stores. Check out the stores page to see if there's a store nearby that sells our products.​​

Countries
We deliver in almost all countries over the world. When adding a product to your shopping cart, choose the right country and the shipping cost will be calculated automatically.​​

What are the shipping costs?
Because all of our prints are produced and processed in the Netherlands, we have different shipping costs for each country. These shipping costs are calculated on the basis of the product, the extras and the total weight. When products are added to your shopping cart, the shipping costs will be calculated immediately after selecting your country.​​

What's the delivery time?
Our products are manufactured on demand and shipped within 3-5 business days through our delivery partners DHL or TNT​​. You will receive a Track & Trace number by mail, which allows you to track your order.
Shipping packaging
Your order is packed with the same love as it is designed. If you receive a damaged package or product, please contact our service team at info@wijck.com or call +31 (0) 20 348 48 73.​​

What to do if I have not received my order
If you have not received your order within the indicated delivery time, please first check that the correct delivery address is in your order. Then contact the shipping company that shipped your order to ask where your order remains or was delivered. If you are unable to determine this, we may be able to have an investigation conducted to track your order.
Please note! We are not responsible for shipments addressed to the wrong address. In addition, we may charge a fee if the package is returned to us in error and needs to be resent.​​
Returns
When purchasing a product that is not produced "ON-DEMAND*", we will give you a 30-day cooling-off period after receipt of the purchase. Within this time you can return the purchase. Provided the product is undamaged and well received, your return will be processed within 10 working days. The costs for returning the product are for your account.
*ON-DEMAND means that we only start producing when you order the product. This way we don't have to keep products in stock and we can provide you with beautiful prints that come fresh off the press. Since these prints are made especially for you, it is unfortunately not possible to return them. We do not keep stock.​​
How can I return a non ''on demand'' product?
Do you want to return your product? Then proceed as follows:

Step 1: Notify info@wijck.com that you want to return an item, stating the product name and your order number. If you want to return a non-on-demand product, you will receive a return form from us.

Step 2: Return the product undamaged and in the original packaging to WIJCK within 30 days, preferably by registered post (so you have proof of the return). Add the original invoice and our return form to the package.

Step 3: Wait until we have received your return.

After we have received the package in good order, we will refund the amount minus the administration and processing costs of €4.90 to your account or in another way that you specified in the revocation. We aim to organize this within a week.​​

Guarantee and complaints
We guarantee that any products delivered to our customers complies with the usual requirements and standards that can be reasonably set at the time of delivery and for which they are intended for normal use of the product. For the delivered products, a warranty as offered by our suppliers is guaranteed.

Nevertheless, despite our precautions, a product is damaged or an incorrect product is delivered by mistake. Therefore, upon receipt of your order, check if it's the right product and condition of the products. Do this directly after delivery and if something has not gone well, please contact us in the following manner, please contact us in time (within the terms mentioned below). We note that there is no guarantee in the following cases:

- The complaint is not reported in time.
- The damage on the product can be considered as normal.
- Damage caused by intentional gross, negligence or negligent maintenance.
- Consequences of justified complaint
- We can replace the product with a correct complaint of your choice, reimbursement or repayment of the purchase price including shipping.

The deadlines for complaints are:
- In case of no external defects: B2C: within 30 days and B2B: within 10 days
- In case of external defects: for B2C and B2B customers: within 5 days
​​

Security & Privacy
When you provide personal information or make a payment on our website, this will be done through a secure connection. We have secured our systems up to date against burglary, viruses and other attacks. WIJCK. Respects the privacy of all users of its site and ensures that the personal information you provide is treated confidentially. Your data will be used by us to process orders as fast and easy as possible. For the rest, we will use this information solely with your permission.

​What happens to your data?​
If you place an order, we need your name, e-mail address, shipping address and payment information to complete your order and keep you informed of the progress.

In order to make the shopping with us as pleasant as possible, we will store your personal information and information regarding your order and use of our services with your consent. This enables us to further optimize the user-friendliness of our website.

With your permission, we use your information to inform you about developments of the website and about special offers and actions. If you no longer have a price, you can let us know by sending an email.

Data on using our website and the feedback we receive from our visitors helps us to further develop and improve our website.

WIJCK. Does not sell your personal information to third parties and will only make it available to third parties involved in executing your order. Our employees and third parties engaged by us are required to respect the confidentiality of your data.

Cookies may be used. However, the data remains completely anonymous.

This data can not determine the identity of visitors. The data is also not linked to personal information. You can refuse future collection and storage of data at any time.