0 && !banner) { $el.classList.add('header-minified') } else if (window.scrollY > 50 && banner) { $el.classList.add('header-minified') } else { $el.classList.remove('header-minified') } " @open-nav.window="open = $event.detail" class="top-0 header inset-x-0 z-50 items-center h-18 lg:h-24 lg:items-start transition-all flex ease-in-out duration-700 absolute flex" >
Eco-friendly
All of our products are based on natural ingredients
Fair prices
High quality design products for affordable prices.
Worldwide shipping
From Amsterdam to everywhere, shipped in max 5 days!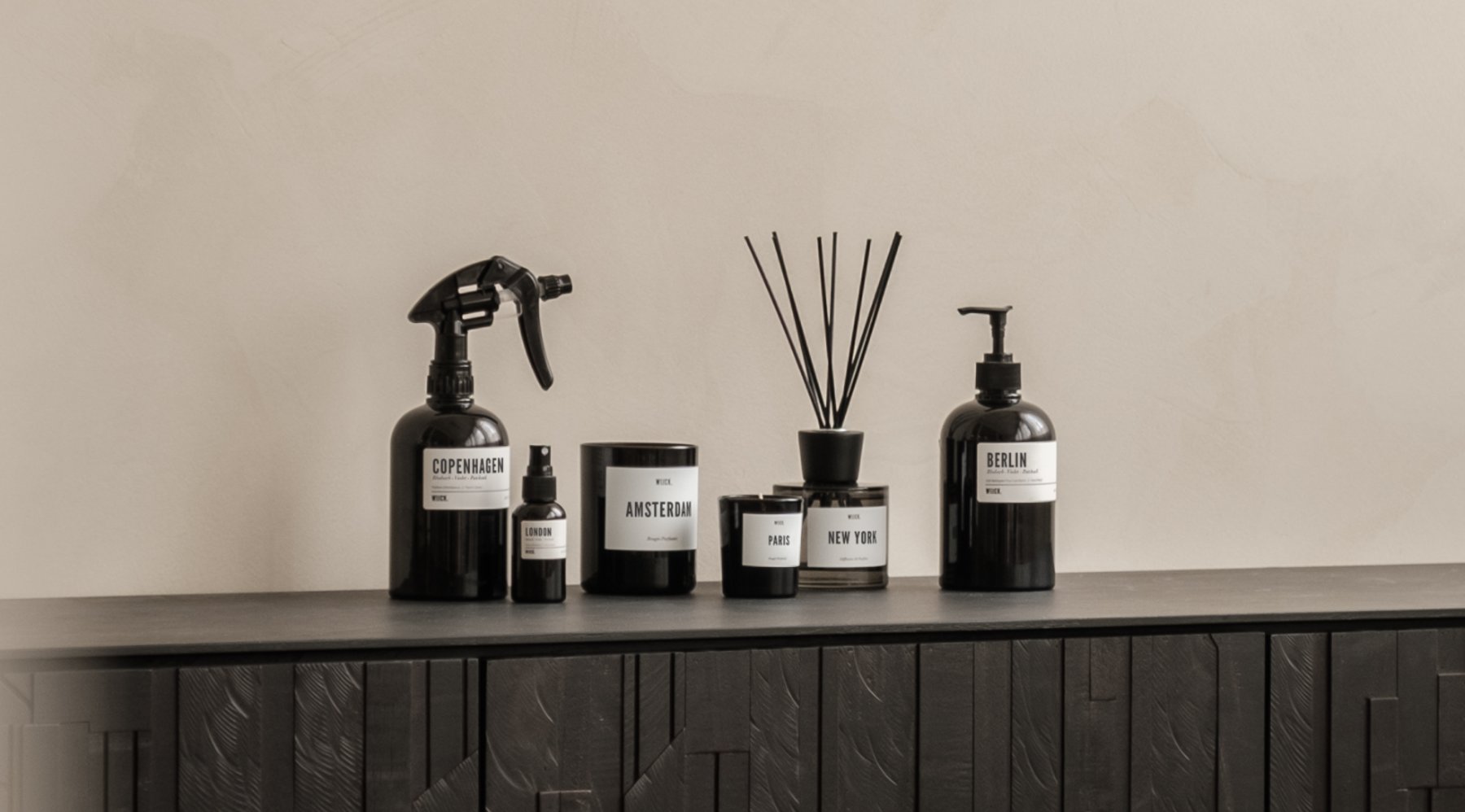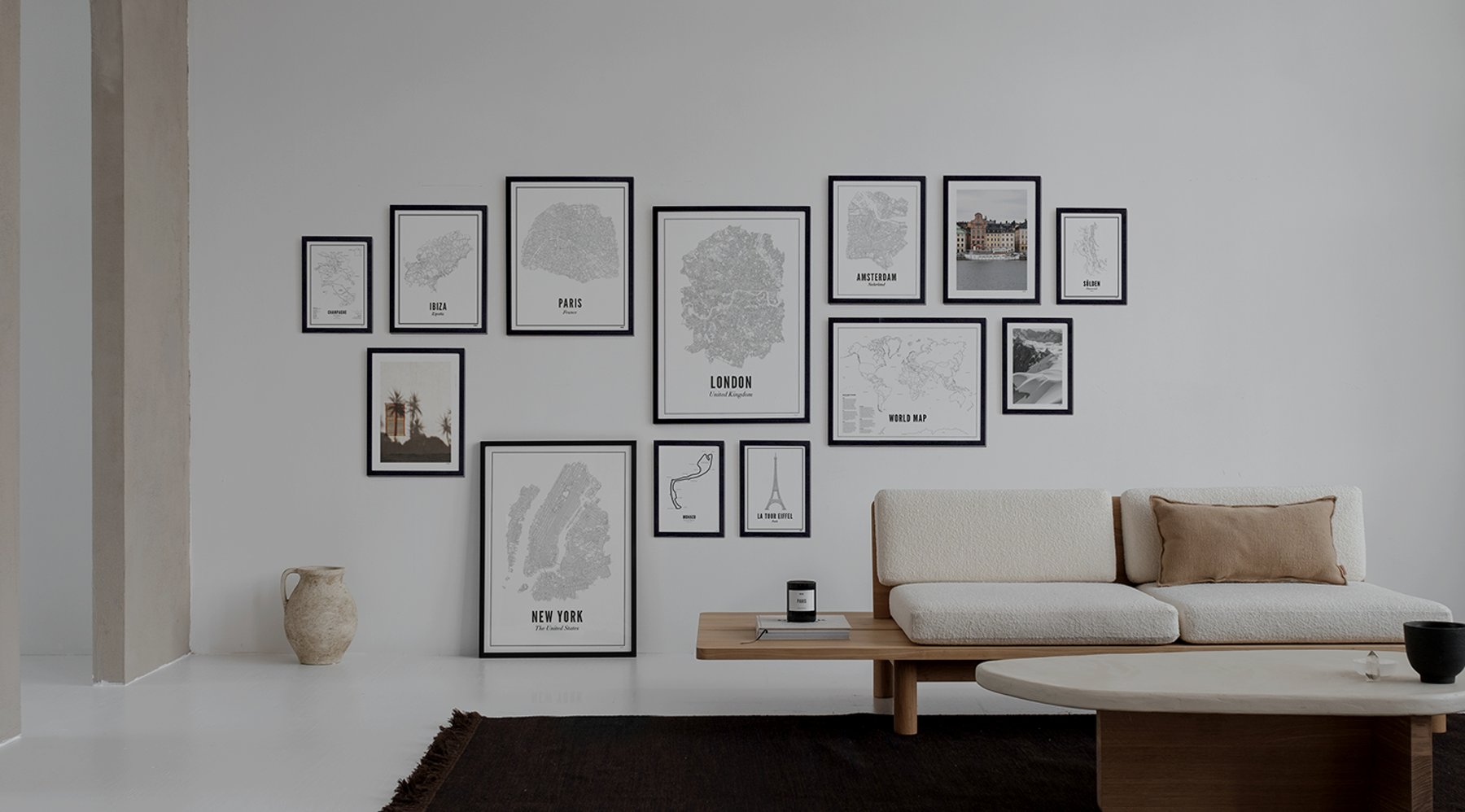 Notes on data protection
Protecting your privacy is very important to us. Our privacy policy provides information on how we use and protect your data on the WIJCK. website.

Website owner
The WIJCK. website is owned by:
WIJCK BV
Keizersgracht 229B
1016DV Amsterdam, The Netherlands (hereinafter "WIJCK.")
Contact: info@wijck.com
You can reach our data protection officer at rutger@wijck.com

Data collection and storage
You can visit our website without telling us who you are or providing any personal data. We will only save the following access data without any personally identifying information, even if you are coming to our website from a newsletter link:

- The name of your internet service provider (ISP)
- The website you are coming to us from
- The name of the requested file

This data is used solely for the purpose of improving our services and cannot be traced back to you. We collect, store, and process your data in order to complete your purchase order and handle any subsequent guarantee claims, as well as for promotional purposes.

We collect and process the following personal data about you when you visit our website, or if you voluntarily provide us with it when ordering, creating a customer account, or registering for our newsletter:

- Your contact information including your email address
- Your account details from the ordering process
- Online identifiers

What are online identifiers? When you visit a website, your browser sends information about your browser type and version, your operating system, your referrer URL, your IP address, the file name, your access status, the amount of transferred data, the date and time of the server request. This information is pseudonymised and doesn't personally identify you.

Purpose
We process your data for the following purposes:
- Contacting you
- Promotional purposes
- Quality assurance
- Our statistics
- Processing your sales contract
- Sending our newsletter

Legal basis
We process your data in accordance with the following legal basis:
- With your consent (article 6, paragraph 1, lit. a) GDPR)
- To execute a sales contract with you (article 6, paragraph 1 lit. b) GDPR)
- When a legitimate interest on our part applies (article 6, paragraph 1, lit. f) GDPR), namely for the improvement of our service, the protection against misuse, and for our statistics

​​Third parties
We forward your personal data to contracted service providers that we use to complete your order (e.g. manufacturers, shipping partners or payment service providers).

Data sources
The data we receive comes from you (including data about the devices you are using).

Duration of storage
We will store your data:
- If you have consented to the processing of your data, until you withdraw this consent, otherwise after 6 months, or, depending on the specific type of data, in accordance with the relevant storage period prescribed by law.
- If we need the data to implement a contract, at most for as long as the contractual relationship with you is in effect, or for as long as legal retention periods are applicable.
- If we use your data on the basis of our legitimate interests, at most so long as it does not outweigh your interest to have this data deleted or anonymized.

Legitimate interests
When processing your data, we pursue the following legitimate interests:
- The improvement of our service
- The protection against misuse
- Statistics

Recipients or categories of recipients of personalized data
When processing your data, we work with the following service providers who have access to your data:
- Shipping partners
- Web hosting providers
- Providers of social media platforms
- Advertising networks (for ads)
- Providers of web analysis tools

Your rights as an affected party
According to article 15 ff. of the GDPR, you have—partly subject to certain conditions—the right to:
- Request information on the processing of your data
- Amend your data
- Delete or disable your data
- Limit your data
- Object to the processing of your data
- Receive your data in a transferable format and forward this to a third party
- Withdraw your consent to the processing of your data for the future
- File a complaint with the responsible oversight authority about prohibited use of your data.

Requirement or obligation relating to the provision of data
Unless otherwise specified when collecting the data, the provision of data is neither necessary nor compulsory.

Further information on data protection

Contact
The easiest way to get in touch with us quickly is by contacting us via email at: info@wijck.com

Email newsletter
When you subscribe to our newsletter, we use the data required to send you our email newsletter as well as data separately provided by you. Unsubscribing from our newsletter is possible at any time and can be done via a message using the contact method specified above, or by clicking on the unsubscribe link in our newsletter.

Data security
For every customer who registers accordingly, we set up a password-protected direct access to the inventory data we store on them customer account. Here, you can view data relating to your completed, open, and recently sent orders, in addition to managing your address data and newsletter settings. The transfer of this data to the following places is encrypted:

* Login / * Customer account / * Shopping cart / * Ordering process
We secure our website and other systems through technical and organisational measures against loss, destruction, access, change, and distribution of your data by unauthorised persons. You should always treat your login details confidentially and close your browser window when you have finished visiting our website, particularly if you are using a shared computer.

Order and contract
We save the contract text and send you an email immediately after receiving your order with your order data. You can view our terms and conditions here at any time. If you are registered on our website, you can view past orders in your customer account. You can use various payment methods on our shop. Your credit card or account details are collected and processed directly by the respective payment service provider and are not saved by us. We have absolutely no access to your payment information. For specific information, refer to the respective privacy policy of your payment provider.

Anti-spam policy
WIJCK. does not tolerate any spam. That does not mean, however, that we can prevent spam on the internet. If you think that you have received an unsolicited email from us, please contact info@wijck.com so that we can investigate the issue.

Cookies
This website uses cookies. A cookie is a small text file with an identification number which, when using our website, is transferred and recorded on your computer, together with the other, requested data. Storing these cookies helps us to tailor our website accordingly to you and makes it easier to use, for example by saving certain information you enter so that you don't have to constantly re-type it. The file is kept ready for later access and serves to authenticate the user.

As cookies are just simple files and not executable programs, they pose no danger to your computer. Depending on the chosen preferences in your internet browser, it may automatically accept cookies. This preference can be changed, and the storage of cookies completely disabled or deactivated in such a way that the user is notified as soon as a cookie is saved. In the case of a complete disabling of cookies, however, certain functions of the website will no longer be available or only in a limited form.

1.Session cookies
Session cookies are deleted once you close your browser.

2.Permanent cookies
We also use cookies that remain on your hard drive. Their expiration date is set to a date in the future. When visiting our website again, permanent cookies automatically recognise that you were already here and which options and settings you prefer, along with any text you may have entered into fields on our forms.

3.Use of third-party cookies
We work with several advertising partners who help us make our internet service and the WIJCK. website more interesting for you. Therefore, we also store cookies from partner organisations on your hard drive. These are temporary cookies that delete themselves automatically after a given period of time. Cookies from partner organisations are mostly deleted after a few days or within 24 months, and, in individual cases, after several years. The cookies from our partner organisations do not contain any personally-identifying data. Data is only collected under a user ID which at no point will be combined with personally-identifying data about you. You can object to data collection and storage for the purposes of web analysis at any time with future effect by letting us know with an email to service@wijck.com


Google Analytics with the extension "anonymize IP"
This website uses Google Analytics, a web analysis service provided by Google Inc. ("Google"). Google Analytics uses "cookies". The information on your use of this website generated by the cookie (including your IP address) will be transferred to and stored on a Google server in the USA. Google adheres to the "EU-US privacy shield" framework for transatlantic exchanges of personal data. Google will use this information for the purpose of evaluating your use of the website, compiling reports about website activities for us, and to provide other services related to website and internet use.


Google may also transfer this information to third parties as required by law or if said third parties process this data on behalf of Google. In any event, Google will not associate your IP address with other data held by Google. You can prevent these cookies being stored by selecting the appropriate settings in your browser; however, we wish to point out that doing so may mean you will not be able to enjoy the full functionality of this website.

If you do not wish information about your website usage to be passed to Google Analytics, you can prevent this by installing a deactivation add-on for your browser. The current link for this plugin is: https://tools.google.com/dlpage/gaoptout?hl=en.

In addition, WIJCK. uses the following Google Analytics advertising functions: Adwords, retargeting, reports on impressions on the Google Display Network, and reports on performance according to demographic characteristics and interests.

If you wish to deactivate Google Analytics' advertising functions, follow this link for Google's privacy policy on advertising: https://policies.google.com/technologies/ads. Alternatively, you can also visit the deactivation page on the Network Advertising Initiative's (NAI) website and follow their instructions and explanations: http://www.networkadvertising.org/choices/

Use of Facebook plugins
Our website uses social plugins ("plugins") provided by the social network Facebook. These services are provided by Facebook Inc. 1601 Willow Road, Menlo Park, California, 94025, USA ("Facebook"). You can find an overview of these plugins and their appearance here: https://developers.facebook.com/docs/plugins

When you visit one of our pages, these plugins establish a direct connection between your browser and Facebook's servers. The contents of the plugin are communicated directly to your browser and integrated into the webpage. By integrating plugins, Facebook receives the information that your browser has visited the respective page of our website, even if you do not have a profile on the social network or are not currently logged in. This information (including your IP address) is transferred directly to Facebook's servers and stored there.

If you are logged into Facebook, the platform can match your visit to our website with your Facebook profile. When you interact with plugins, for example by clicking on the "like" button, the corresponding information will also be transmitted to Facebook's servers and stored there. In addition, this information will be published on the social network and shown to your contacts there. For the purpose and scope of this data collection, information on further processing and usage of data by Facebook, and your legal rights and privacy settings relating to this, please refer to Facebook's privacy policy: https://www.facebook.com/about/privacy/update

If you do not wish for Facebook to match data collected through visiting our website to your Facebook profile, you must log out of the network before visiting our website. You can also completely prevent these plugins from loading with add-ons for your browser, for example with the script blocker "NoScript" (http://noscript.net/).

Re-targeting
Our website uses a so-called re-targeting technology to make your online experience more interesting. This makes it possible to address to internet users who are already interested in our shop and products on other websites through adverts. We believe that personalised, interest-related ads are generally more interesting for internet users. The insertion of these ads on the websites of our partners works through cookies and by analysing previous user behaviour. This form of advertising is completely anonymous. No personalised data will be saved, and a user profile will not be merged with your personalised data.

Hotjar
This website uses the web analysis service Hotjar by Hotjar Ltd, a European company based in Malta (Hotjar Ltd, Level 2, St Julians Business Centre, 3, Elia Zammit Street, St Julians STJ 1000, Malta, Europe Tel.: +1 (855) 464-6788).

With this tool, we can track movements on websites where Hotjar is used with heatmaps. This shows us for example how far users scroll, which buttons they click and how often. Using this tool, it's also possible to directly ask users of our website for feedback. In doing so, we gain valuable information that helps us make our website quicker and more customer-friendly.

When using this tool, we pay particular attention to protecting your personal data. We can only track which buttons you click and how far you scroll. On parts of the website where personal data relating to you or others is shown, Hotjar is deactivated, thus making these parts untrackable at any time.

Every user can prevent use of the Hotjar tool with a Do Not Track (DNT) header, so that no data about the visit of the respective website can be recorded. This refers to a setting that the current versions of most standard browsers support. To this end, your browser sends a request to Hotjar to deactivate tracking for that respective user. If you're using different browsers and computers to visit our website, you will need to adjust the Do Not Track (DNT) header setting for each separately.

You can find detailed instructions with information for your browser at: https://www.hotjar.com/opt-out. Further information about Hotjar Ltd. and the Hotjar tool can be found at: https://www.hotjar.com. Hotjar's privacy policy can be found here: https://www.hotjar.com/privacy.